Percent of Low Birthweight Live Births
by Race, 1960 - 2021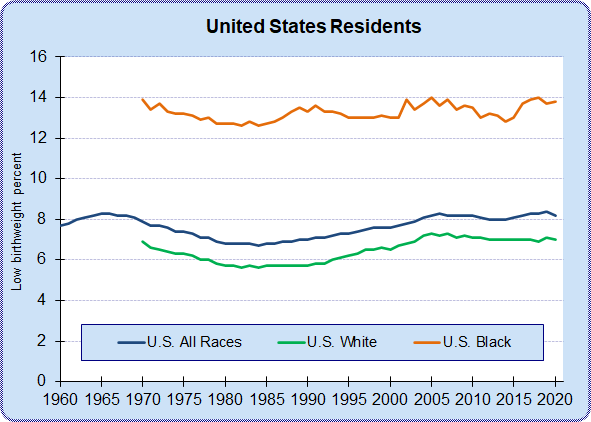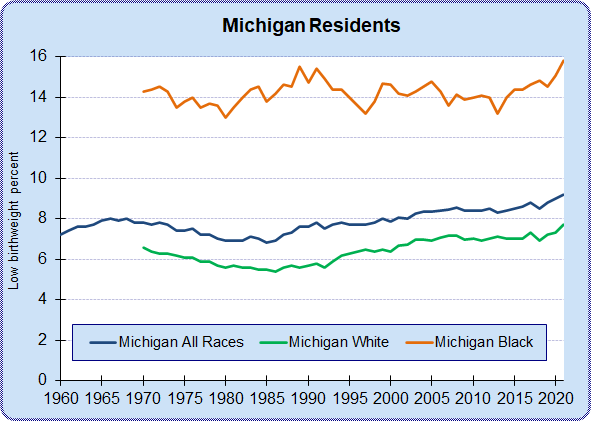 Note: Low birthweight data are not available by race prior to 1970. Low birthweight for 1960-1983 is 2500 grams or less and for 1984-2021 low birthweight is less than 2500 grams.


Source: 1960-2021 Michigan Resident Birth Files, Division for Vital Records & Health Statistics, Michigan Department of Health & Human Services;
National Vital Statistics Reports, National Center for Health Statistics.